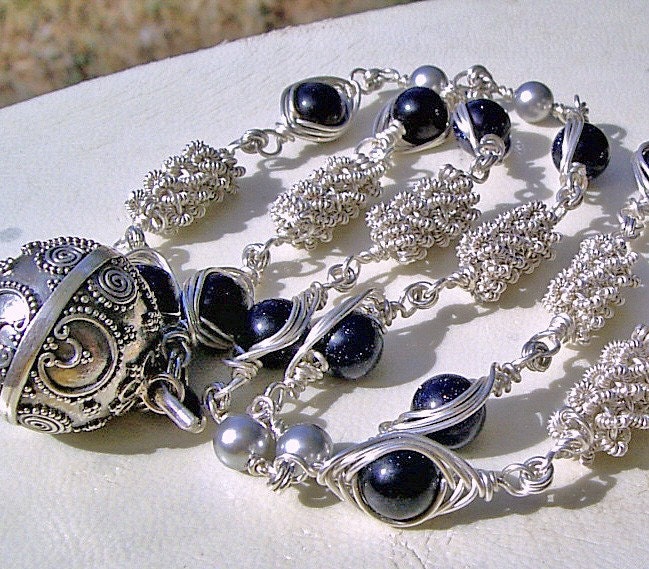 Bluestone and Sterling Silver Harmony Necklace. This sterling silver necklace features both sound and texture.
The sound comes in the form of a very pleasant chime type sound found in the Bali harmony ball that is the feature point on the necklace. The elaborate raised pattern on the ball is a lovely example of the Bali silversmiths work.
There are then three different types of links m...
Click Here to Visit My Etsy Shop!